Discover more from Toisto
Everything about film, streaming media, and games from your friendly Nordic freelancer.
Night Visions: Hundreds of Beavers is like Jeremiah Johnson as told by a lunatic
★★★★★ | Buster Keaton's The Revenant'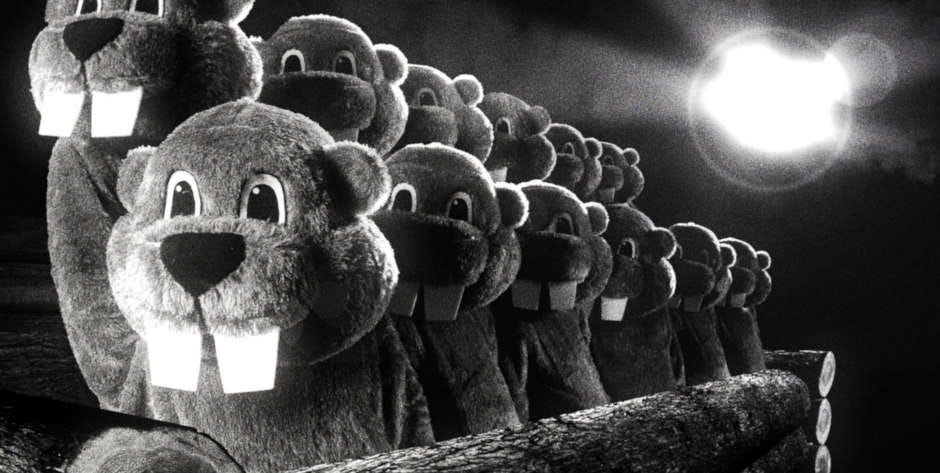 In the vein of Buster Keaton, Looney Tunes, Benny Hill, Monty Python, and The Simpsons, comes this delightfully demented oddity from Wisconsin that defies all explanation.
Set during the frontier era of the American west, Hundreds of Beavers plays like a demented version of The Revenant, where things like realism matter very little. A drunken applejack salesman finds himself without shelter, customers, or even food. To avoid starvation, he starts a new life hunting rabbits, then beavers. Eventually, he finds himself wooing the beautiful daughter of a fur trapper.
The plot is familiar in the way that Charlie Chaplin once described his cinema: "All I need to make a comedy is a park, a policeman and a pretty girl." What sets Hundreds of Beavers apart, and elevates it into the pantheon of all-time great comedies, is its endlessly inventive execution that rivals its influences.
Oh, and the fact that all the animals are people in beaver, squirrel, fox, and horse costumes.
Much like the films of Zucker, Abrams, Zucker, like Airplane! and Top Secret, every single moment of Hundreds of Beavers packs in a joke. These range from broad slapstick to absurdist surrealism and even anime and videogame inspired setpieces. An extended chase sequence is so breathlessly inventive that it packs the same punch as Mad Max: Fury Road. Director Mike Cheslik utilizes every trick in the book to wring out excitement from a meager budget, and the results made my head spin.
At nearly two hours in length, I worried that Hundreds of Beavers couldn't carry its madcap energy all the way. At the halfway point, I started to fidget, cautious the suddenly sprawling narrative would lose me. Luckily, those fears proved unfounded. Just as you think you've got Hundreds of Beavers figured out, it spirals into another direction that is so ferociously funny you can't help but be swept along.
Where else are you going to get action comedy, western, a procedural, and a courtroom drama in a single movie, all with people in beaver outfits?
Cheslik wrote the film with his partner Ryland Brickson Cole Tews, who plays the happless leading man. Tews is like a mixture of Keaton and Bugs Bunny, a preternaturally gifted physical comedian, who carries the entire picture effortlessly. Supporting him is an uproariously funny deadpan performance by Olivia Graves, who channels yesteryear silent film stars with a magnetic presence.
Hundreds of Beavers is one of the wildest, funniest, and most energizing films I've seen. It's the kind of madness you didn't know you want until it's staring at you in the face. A genuinely unique work of art that presents a reality that's both entirely unhinged, yet totally coherent in its own way.
Hundreds of Beavers premieres at the Night Visions film festival this March. Check out screening times and tickets here.