Discover more from Toisto
Everything about film, streaming media, and games from your friendly Nordic freelancer.
The Sandman
The Sandman is the best comic book adaptation ever made.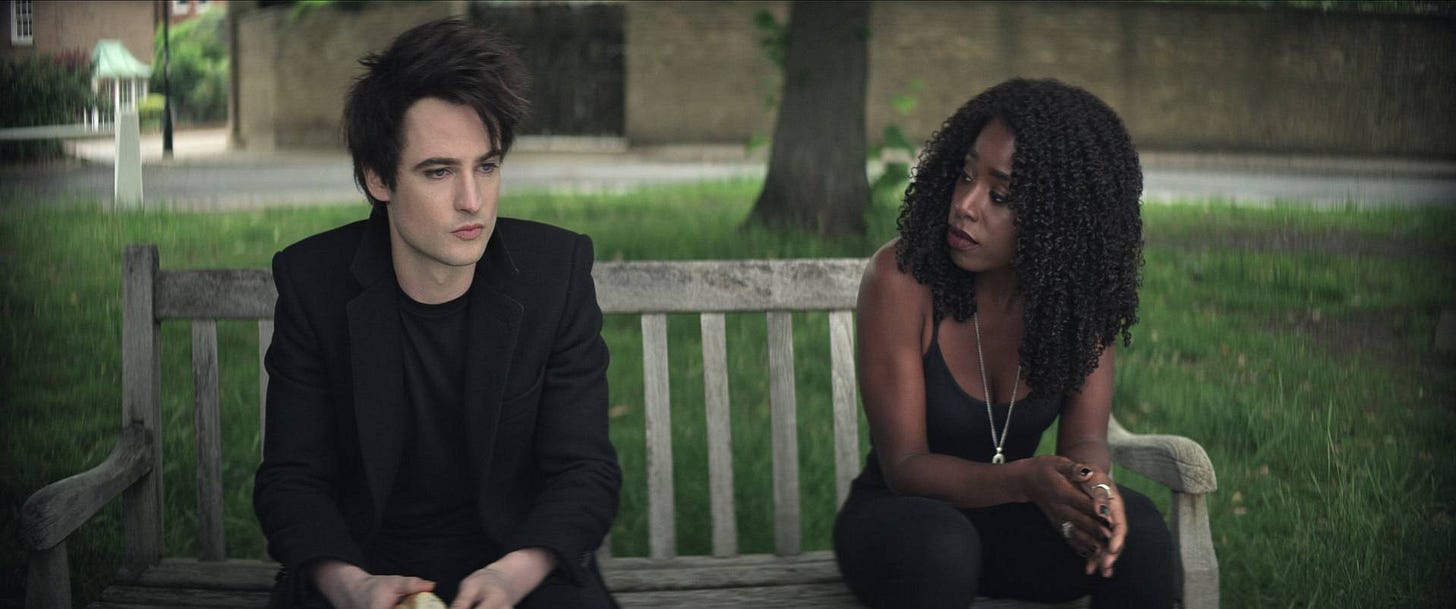 They've done it.
I don't know how, after all this time, but The Sandman is not just real, but quite possibly the best comic book adaptation ever made.
After twenty years of false starts, terrible scripts, and other calamities, Neil Gaiman's brilliant magnum opus lives on-screen as vividly as it existed on the pages of the graphic novels. Superbly translating the important parts, and smartly combining and editing others, it is a work of nuanced, literate storytelling that captures every magical detail of the original.
The first season, (ten episodes, each more or less an hour), covers the first two collected works: Preludes & Nocturnes and The Doll's House. As with the comics, the stories themselves feel like contained folktales, even as connecting mythology runs through all of them.
Led by the wonderful Tom Sturridge, the cast is uniformly stellar. Only minutes into the series, you can see why Sturridge was chosen to play Morpheus. In lesser hands, it would be an empty, sullen part. Sturridge imbues it with melancholy, curiosity, and gentle humor. Boyd Holbrook thrills as the vicious Corinthian, Gwendoline Christie is stunning as Lucifer, and David Thewlis terrifies as John Dee, a man hellbent on destroying Morpheus. Jenna Coleman, for her part, might just be the best iteration of Constantine we've seen to date.
But it's Kirby Howell-Baptiste that steals the show as Death. Her episode, the iconic "The Sound of Her Wings", had me in tears. It takes one lingering look from her, as she wordlessly allows a soul to understand who she is and what she's here to do, and there is no question we're seeing an all-time great performance that does justice to the source material.
Elsewhere, Gaiman's intricate world comes to life in stunning detail. More importantly, it does so at its own pace. This is a series that gives itself time to breathe. There's no rush to get anywhere. Stories come and go, plots linger, and others disappear for centuries at a time. It captures the vastness of eternity that Gaiman's original so poetically conjured. The rules, so much as there are any, feel ancient and authentic. As if uncovered from folklore we all forgot.
As a child of the 90s, The Sandman is a seminal work for me. It defined so much of what I thought was beautiful, cool, and sexy. It gave a sense of place at a time when you're untethered as a person. Settling in for the adaptation, I feared the worst. I dreaded something precious to me feeling alien.
I'm intensely relieved to be wrong. Where The Sandman changes things, such as with visuals or certain anachronisms, they feel like organic shifts in moving sands. Most importantly, it captures the emotion of reading Gaiman's prose for the first time. There's a sense you're reaching back to a moment in time to who you once were. It connects old readers to new ones, allowing all of us to experience The Dreaming in such a way that it will endure for another generation.
It is a marvel that it ever happened, and a miracle that it's good. That it's as touching, rewarding, and intensely personal feels outright impossible. But, somehow, the dream is real.